Office Closure Notice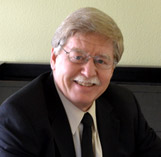 To My Patients,
Due to my retirement, I have sold my practice at 5424 S Memorial Dr, Ste D-2, Tulsa, OK 74145 on August 19th, 2022. I will not be available to treat you after that date.
Dr Chris Cole of Cole Chiropractic has purchased my practice. Dr Cole practices in my complex. His office is 5424 Ste B2 S Memorial Drive. Phone 918-664-2273. colechirotulsa.com
Please contact Dr Cole for further care. Dr Cole is a Doctor of Chiropractic and has been in practice in Tulsa for many years.
If you decide to be treated elsewhere, I will be happy to provide your new doctor with copies of the necessary records from your file. If you would like a copy of your treatment records I also can do that. The State of Oklahoma fee for medical records is $1.00 for 1st pg & $ .50 for each additional page. I can provide this service for you until August 19th, 2022. After that date Dr Cole will have your patient file.
My years here have been filled with many rewarding experiences and memorable patients. I will miss the practice and especially my patients.
If you need to call me after August 19, 2022 my phone number is 918-812-1605.
With regards for your health and happiness.
Sincerely,
Harry Ramsey DC